Christmas Songs & Musings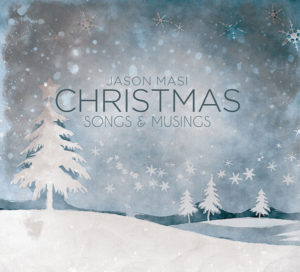 The Inspiration For The Album
Christmas has always been a special time of year for me. It's often the only time my whole family is together. Childhood friends are in town to catch up. There is time to reflect on the year and unwind before embarking on a new one. There's something peaceful, comforting, and romantic in the lit decorations, cool air, and familiar melodies that ring through the season.Over the years, I wrote some Christmas songs that I thought would be fun to record, but I always had other projects and recording something for Christmas wouldn't occur to me until it was too late to get it together.
Earlier this year in August, I had a few days off from shows. My brother, Jeff, wanted me to take that time to visit him in Miami and record some acoustic demos so he could shop it for gigs in South Florida. I agreed it was a good plan, but mentioned I'd also like to get my Christmas songs down since we would have access to a studio and it was early enough in the year to get something recorded before the holidays. (Yes, it occurred to me that would mean singing about snowflakes in the blistering August heat in South Florida, but I saw an opportunity!)
As we planned our studio sessions, we pondered how we would record the Christmas songs. Since Jeff had been working with a studio engineer buddy who knew some great musicians, we decided to schedule some session players to come in and add some flavor.
What happened over those next few days of recording was extraordinary. It wasn't just the combination of all the right talents coming together to make each song come to life in just the right way. It was the mingling of beautiful spirits to create a transcendent experience through their unique God-given gifts expressed through music. It was a blast. Each session ended around 4am, but there wasn't typical fatigue because everyone involved was energized by the process.
In all honesty, I didn't know if this was even something I would release to the public. My initial thought was that it might be a cool thing to share with family and my most supportive fans to show my appreciation over the holidays. However, the songs came together in a serendipitous way so the logical next step was to share the magic. I hope you enjoy listening to these songs as much as I enjoyed writing and recording them.
Peace & Blessings - Jason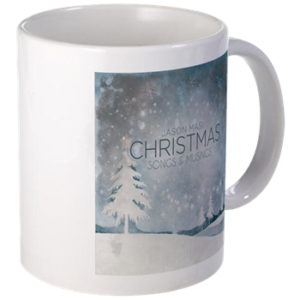 The Story Behind The Songs
Christmas Time
I wrote this song one morning as it was getting close to the holidays and I needed some help getting in the spirit. Some of my favorite holiday images include sitting around with family and friends, enjoying a libation, admiring the decorations meticulously adorned throughout the house, and listening to Christmas music. The combination of those images with the sentiment of love and gratitude is what I attempted to capture in this song.
Happy Birthday Jesus
This was the latest addition to the EP and I actually didn't finish the lyrics until the day before I went into the studio. I had a riff and some rough lyrics for a general holiday song and originally called it "Beautiful Holiday". It was a lot slower and more of a lounge feel. When I decided to record some Christmas songs, I revisited the idea and messed around with speeding it up and making it more peppy. At some point while I was pondering what direction I would take this idea, it occurred to me that I didn't really know of a song that specifically wished Jesus a happy birthday. I've heard some folks sing the traditional Happy Birthday ditty to Jesus, but that seemed insufficient. Hence, the idea for this song. To place the icing on the cake, we were lucky to have an amazing gospel keyboardist and singer, Vaughn V Keys, bring this song to church with his flavor. We really love the way this song turned out.
Winter Love
This is the oldest of the songs on the album. I wrote it when I was living in Richmond, VA with my old band, Jubeus. As I recall, it was a pretty snowy winter, and my visits with my girlfriend (now wife) were fleeting as she was in DC at the time and we both maintained really busy schedules. Those visits always resulted in me trying to capture the best moments in songs. This particular song happened to come about after a particularly beautiful day with a beautiful girl in the heart of the holiday season.